One of the biggest problems faced by the transport sector is the non-payment of bills.
We are in an area where, in general, payment for work is made once it is completed and, if it is lucky, it is paid within 60 days. This is a significant risk, because the company responsible for carrying out the transport, usually the carriers, have to pay in advance for the costs involved: fuel, per diem and tolls…..
Facing non-payment can be a heavy burden for society. It is for this reason that being assured that you can take the necessary measures if this happens is a significant relief.
How can I protect myself against non-payment?
On paper, insuring your work against non-payment may seem like a good idea, but it is often painful and difficult to do.
At WebTrans, we do things differently, that's why we present our WebSecure service!
WebSecure is a service associated with the WebTrans freight exchange, through which the transport company or an independent transport company can collect its invoices before carrying out the work with the Coface guarantee.
Securing your freight transport work is as simple as a few clicks. We tell you how to do it;
First of all, you must register on our platform. Remember that to use this service, you must have paid the annual fee, but don't worry, it won't cost you more than 20€ per month. ?
Well, once you are part of WebTrans, all you have to do is follow these two steps:

Once you have confirmed the freight offer in our system, go to the "Realized operations" menu in the Exchange menu.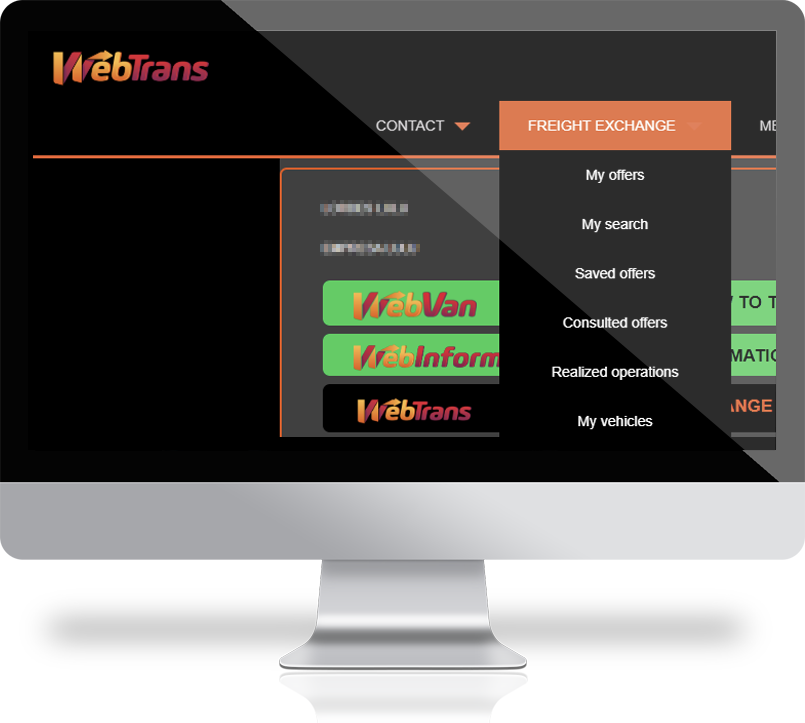 In this section you can see your "Purchased Charges" and click on the "WebSecure" option. Once you click on this option and accept the conditions, your shipment will be insured!
Once all the steps have been completed, you can start your journey without any worries.
What to do in case of non-payment?
If your invoice is not paid once it has expired, you must notify us via your WebTrans profile by accessing the "Services" menu –>WebSecure–> "Non-payment of invoices" –> "Request for new non-payment".
From that moment on, we take care of everything. First, our legal assistance team will mediate with your debtor to try to reach a recovery agreement.
If we are unable to reach an amicable solution, we will arrange for your invoice to be paid by Coface.
It's as simple as that. Don't work anymore with the risk of non-payment, in WebTrans you will feel safe, do you want to try it?