Curves, sharp slopes, landslides, freezes and even the danger of swells characterize these five roads which, despite claiming many lives each year, have become a tourist destination for those who are looking for strong emotions. Do you see yourself working for them, or better still on vacation?
1. Guoliang Tunnel Road, China
Engineering made art and endurance.  These villagers, tired of the sharp stairs they had to climb to communicate with the rest of the country and after being denied by the government a proper road to travel, they decided to create this tunnel through the mountains themselves. Winding curves where they carved with their own hands the pillars that prevent vehicles from going to the cliff. It measures 1.2 kilometers (0.75 miles) 5 meters (16 feet) high and 4 meters (13 feet) wide.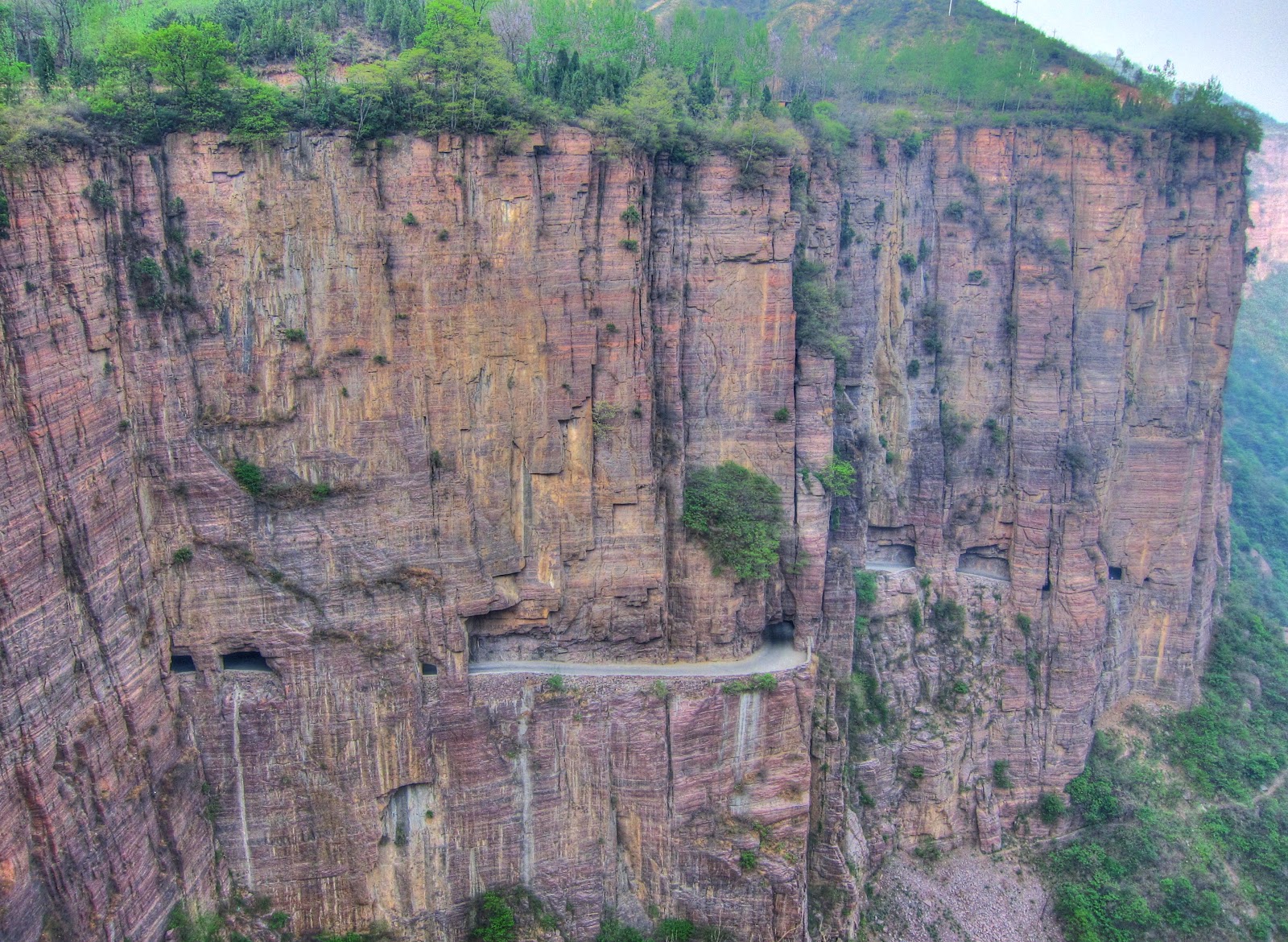 Foto: Wikimedia Commons
2. Atlantic Road, Atlanterhavsveien, Norway
Perhaps one of the most dangerous roads in the world, and at the same time attractive, is located in Norway and is known as Atlanterhavsveien – in English it means the Atlantic road. It is subjected to the onslaught of the Atlantic Ocean and was opened in 1989. A road of only 5.2 miles (8.3 kilometers), with 8 bridges of only 6.5 meters wide and slopes of up to 8%.  A fantastic experience, due to the layout of the road and the panoramic view of the sea and the mountains. 
Foto: Wikimedia Commons
3. Los Yungas Road in Bolivia
Worldwide known as the ""Death Road"". In addition to the rain and the snow, the drivers who cross this road, must confront a descent with more than 4,000 meters of unevenness, with a surface without asphalting, fog, landslides…
This 80 km, double direction route links La Paz, the capital of Bolivia, with Coroico, in the Yungas region. It has an average of 300 accidents each year, most of these being overtaking attempts.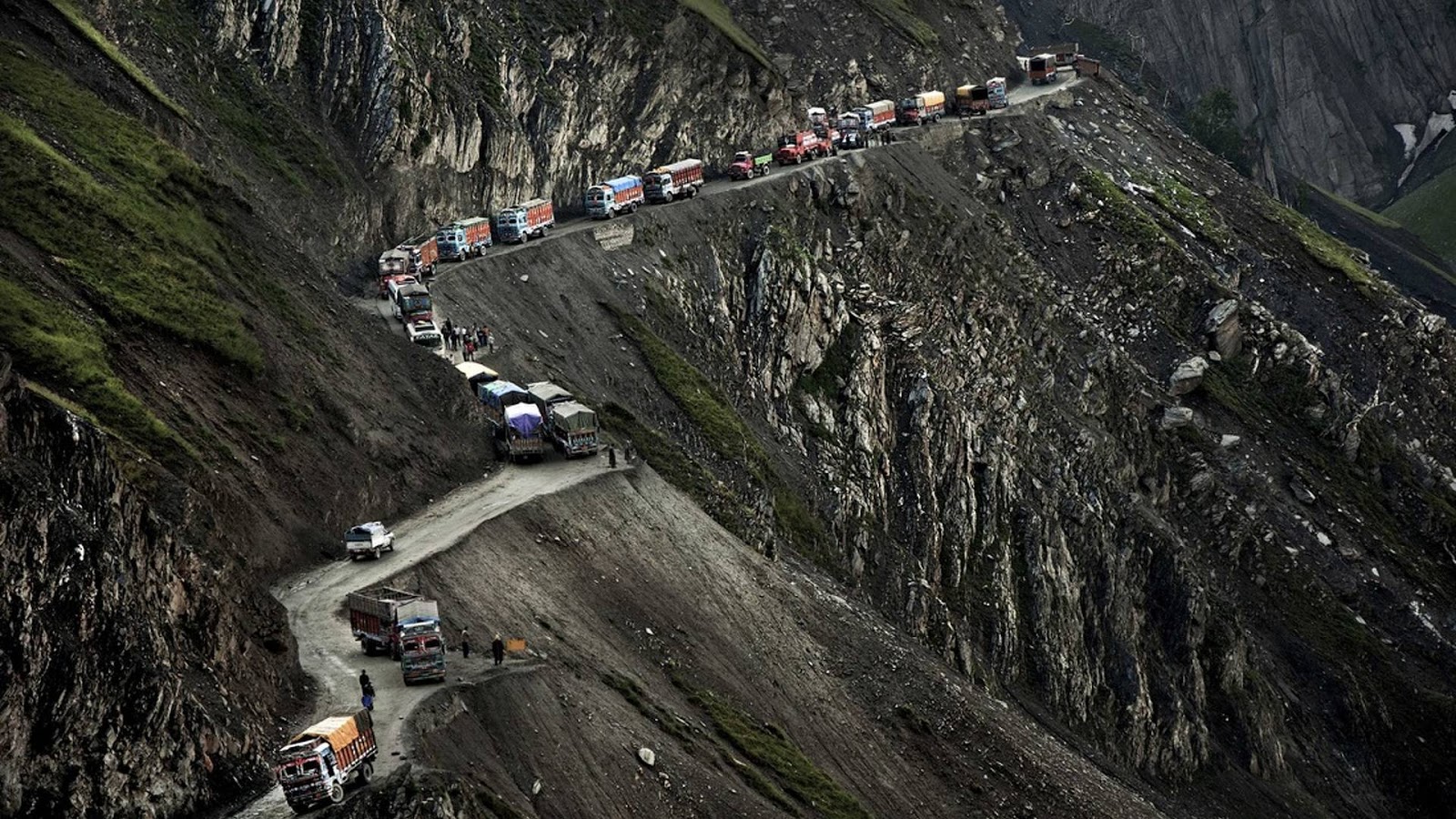 Foto: Motor 1
4. Karakorum Road (Friendship Road), Pakistan
This road links China with Pakistan. It crosses the Himalayas, the Karakorum and the Pamir Mountains, and is often called the eighth wonder of the world… It is 1,300 kilometres long and 4,693 metres high. During its construction, 800 Pakistani and 200 Chinese workers lost their lives due to landslides. There may be more of them. If you drive it, besides the potholes, landslides and vertical descents you will find trucks making their way with difficulty, some checkpoints and also bandits.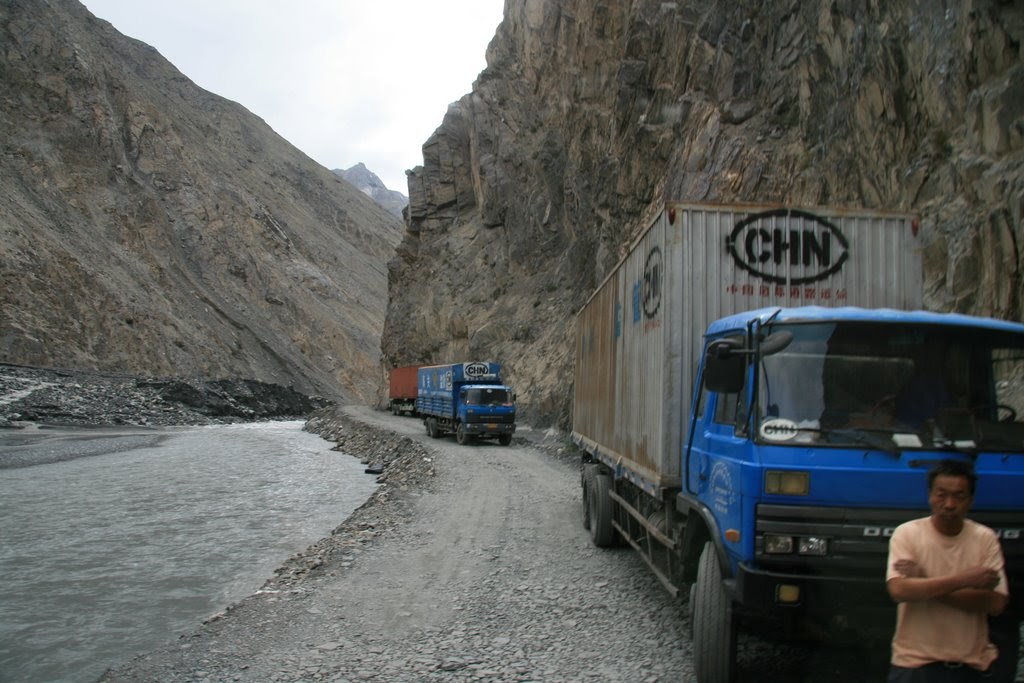 Foto: Wikimedia Commons
5. El Paso de Stelvio, Italy
It is located on the Italian road SS38 (Strade Statali 38), between the borders of Italy, Switzerland and Austria. It is the second highest mountain pass in the Alps. It can only be driven in the summer, it consists about 48 curves in twenty-four kilometers at an altitude of 2,757 meters, which is part of the top of the Giro d'Italia.  A must for asphalt passionate people on two or four wheels.
Foto: Wikimedia Commons