Technology is evolving at a rapid rate and can be applied to virtually every aspect of everyday life. Road transport of goods was to be considered no exception and, as a result, more and more new technologies for cargo trucks are becoming available for companies to use.
The technological revolution has arrived on the roads with the aim of making journeys safer, more comfortable and more efficient.
Would you like to know some of the best technologies that are changing the world of road transport?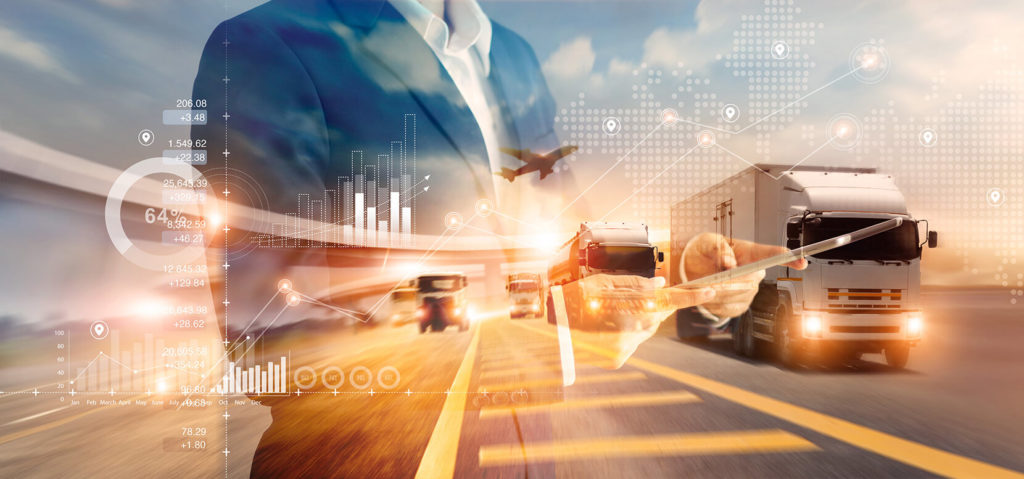 Technology for efficiency
Safety, comfort and efficiency are the qualities that are most valued by any business, and new technologies for haulage trucks are created, especially, for the road transport sector to benefit from.
Some of these are:
Anti-collision technology: both hauliers and companies place great value on safety, which is why having technology that helps to reduce incidents on the road is a great step forward. Work is currently underway to incorporate 360º cameras and sensors that can anticipate danger when another vehicle approaches dangerously, sending a warning to the driver, correcting the vehicle's trajectory or braking automatically.
Electric trucks: in the same way that many electric cars can already be seen on the roads, the aim is for these vehicles to also reach road transport. This technology for freight trucks is expected to be available very soon, despite the difficulty of creating a sufficiently powerful engine for freight transport. By 2030, electric trucks are expected to make up 15% of the road fleet.
Autonomous trucks: Autonomous trucks are probably one of the most advanced technologies today. In fact, their use has already been implemented in Australia for the mining industry. The US industry is working on the development of trucks that can drive themselves. This development would allow drivers faced with very long journeys to get an adequate break.
Cloud-based connectivity: we cannot talk about technology for cargo trucks without talking about the well-known cloud. This connectivity system would allow trucks to communicate with each other, being able to share data in real time about the road, possible incidents or obstacles… This system would be complemented by connecting the truck's cameras to the cloud, thus being able to warn other vehicles of changes such as, for example, the variation of a speed limit.
Platooning: as its name suggests, platooning makes it possible to build a platoon of trucks, connecting them together so that they circulate synchronously. The idea is to make each vehicle equipped with automated systems that allow the leading truck to lead the others along the route. In addition, platooning is focused on improving driver safety, as well as sustainability, as it reduces the emission of polluting gases and saves fuel.
Geolocation, a key technology for cargo trucks
We cannot talk about technologies for cargo trucks without mentioning one as fundamental as geolocation in E-CMR. Thanks to it, it is possible to locate and manage the vehicles and drivers of a fleet in real time using a single application.
In addition, geolocation tools in E-CMR make it possible to minimise risks and errors thanks to the possibility of monitoring. It is even possible to find loads that match the characteristics of the vehicles in real time, thus making it possible to achieve greater profitability on each journey.
Most importantly, however, it also allows the geolocation of important processes such as the electronic signature of loads on the same platform, just as WebTrans does with its TranSmart tool.
Truck tracking
Knowing where and how the truck and the goods are at all times is one of the great advances brought about by technologies for cargo trucks. The more information we have about them, in real time, the greater the possibility of optimising each journey and the greater the possibility of minimising the risks they may encounter on the road.
In addition, truck tracking also allows you to generate more confidence for your customers by offering them the possibility to check the status of their cargo at any time.
WebTrans' TranSmart tool has been developed with this requirement in mind, allowing you to know what is happening in the logistics chain at all times and to transmit data in real time to all the stakeholders involved.
The basis for a new logistics
The new technologies for truckloads undoubtedly lay the foundations for a new logistics. Transparency and the ability to report in real time are just the starting point for more efficient and cost-effective logistics.