With WebTrans, you can earn points that will be converted into Amazon gift certificates when you publish your loads on our freight exchange! Presentation of WRewards, the points program with which WebTrans rewards the trust of its users.
How can I win points with WebTrans?
We reward our users' trust with our WRewards program. What is it? It's very simple, with WRewards you accumulate points in your account each time you publish your offers of loads in our platform. For each load you accumulate 0.5 points that are converted into euros. Thus, for each published load you will accumulate 0.5€.
The more loads you post, the more points you will be able to accumulate and exchange later for any product on Amazon.

The value of the points is very simple: 1 point is equal to 1€. As you publish charges, you will accumulate points on your account in accordance with the above-mentioned rule that you will exchange euro points for an Amazon Check.
Advantages of gift vouchers
The expiry date of these points is 10 years

from the date of issue.

You can exchange them for millions of products

on their platform. Just let us know where on Amazon you want to redeem the check (www.amazon.de, www.amazon.es, www.amazon.fr, www.amazon.it, www.amazon.co.uk) and you can use it immediately.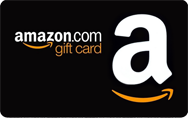 Frequently Asked Questions
Can I exchange my points during the free trial period?
Yes. Even if you are in a proof period, you can still earn WRewards points. These will be exchanged on request with WebTrans (only if you have reached the minimum of 30 points).
I was at 29 points but I just finished my test…
It is obligatory to be a member of WebTrans to take advantage of this offer, either with the annual fee or with the free trial.
If the free trial period is over, or if you have not renewed the service, you will not be able to request the points accumulated in WRewards.
What are you waiting for? Publish your freight offers on WebTrans and receive your gift vouchers
If you want more information about WRewards, click here.
If you liked this message, don't forget to share it in your networks, as you can help someone earn points. Thank you very much for your time and see you next time.